Welcome to Profit Hunters



Tony DiRico - Founder & CEO
Profit Hunters International

GREATER BUSINESS RESULTS through Talent Management



How To Use This Page: You can place your pointer over any of the 12 Toolbox sections on the Workforce Optimization circle and by clicking you will be taken to the tools within this section. If you would like to schedule a demonstration on any of the tools just click on the button below.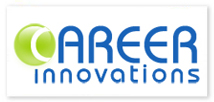 Headquartered in Charlotte, NC Career Innovations was developed to offer companies recruitment and placement solutions. We also provide effective strategies and training to acquire the best human capital possible. We will work closely with our client's human resources division to identify and analyse their challenges through process improvement. Career Innovations utilizes the recruitment life cycle including: identifying candidates, qualifying skill-sets, pre-interviewing, presentation for review, extending offers, negotiating salaries, and closing deals. We also offer our clients creative marketing tools such as, resume and cover letter development. This gives our clients seeking new opportunities an advantage over the competition. We pride ourselves in making our clients more marketable, and giving them a touch of uniqueness and professionalism which is highly valued in today's competitive workforce.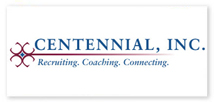 Centennial Inc. is an award winning executive recruiting company headquartered in Cincinnati, Ohio. Centennial was established in 1975 and has served our clients nationwide as a trusted business advisor for nearly 37 years. We specialize in recruiting, coaching, and connecting excellent leaders for our client companies. Centennial recruits leadership talent for all salaried positions, from entry level to C-level executives for all subject areas in all industries.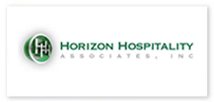 Horizon Hospitality continues to be recognized as the leading source of talent acquisition for hotels, resorts, country clubs, and restaurants. In addition, our experience and excellence in recruiting extends to destination marketing organizations and chambers of commerce. Since 1998, our firm has successfully placed thousands of C-level, VP, director, management, sales, marketing and culinary professionals nationwide.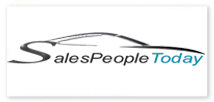 SalesPeopleToday was founded in an effort to support our vision, drive, and passion for the automotive industry. We specialize in finding, hiring and training of salespeople. We provide "World Class" sales and service training along with project integration to single or multi-point automotive businesses. We are a full service partner to successful sales organizations who compete in the retail automotive marketplace, we deliver turn-key systems designed to optimize sales performance, efficiency and profitability.




SKILL TESTING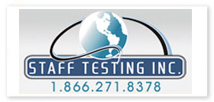 Staff Testing Inc. offers the most cost effective, comprehensive skills testing system available. Skills' Testing is the most accurate and reliable method to measure the candidate's skill, knowledge and training enabling your organization to find the perfect fit every time…and it's so easy to use! Staff Testing Inc., is the recognized leader in providing skill assessments, services, and solutions for a global client base. With more than 1000 validated skills tests and 20 years of experience Staff Testing, Inc. enables their clients to quickly identify talented people that build successful organizations and drive results.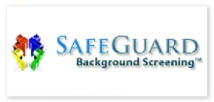 SafeGuard provides comprehensive background screening and drug testing services that help organizations mitigate risks and make informed decisions in the critical area of employee and tenant selection. SafeGuard's employee screening services include criminal record checks, motor vehicle records/driver reports, credit checks, verifications of employment, education and credentials to name just a few. SafeGuard also provides customized programs for screening executive-level hires.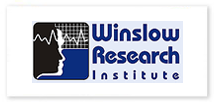 Founded in 1968, Winslow Research Institute applies forty years of research and development to the creation of powerful human behavior assessment programs. The Winslow Assessment Systems (assessment profiles, interpretative reports and related components) were authored and validated by a distinguished panel of psychologists and business executives, to measure the personality and behavior of individuals in a wide variety of applications. This is significant because personality and behavior are the most relevant predictors of success in both careers and personal lifestyles. Assessment of personality traits provides more insight into individuals' than behavioral style tests that merely categorize participants. More traits are measured, more comprehensive feedback and more features provided than any other assessment.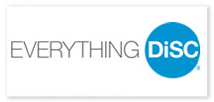 What is DiSC? - DiSC® is a model of human behavior that helps people understand "why they do what they do." The DiSC dimensions of behavior (Dominance, influencing, Steadiness, and Conscientiousness) make up the DiSC model and interact with other factors to describe the typical behavioral styles of individuals. Organizations worldwide have embraced the language of DiSC to pave the way for successful training, coaching, and consulting applications. Everything DiSC represents the next generation of DiSC Profiles from Inscape Publishing. These all-new application-specific Everything DiSC Profiles utilize the Everything DiSC Map, a circular representation of DiSC that provides more precision about a participant's true DiSC style, and makes the DiSC model more intuitive and memorable.


The Revenue Accelerator™ was innovated by sales management strategist and talent management expert, Lee B. Salz. After over 20 years of manually creating sales person onboarding programs for several companies, he systematically developed a technology platform for use by sales organizations of all sizes in any industries. Over the years, Lee found that business executives share a common flawed dream which is that they hire great sales people and the revenue rolls in. Rarely does this dream come true. The newly hired sales people arrive with a portfolio of skills and potential. However, a program is needed to bridge their skill sets with proficiency in the sales roles for the companies for the potential to become reality. Recognizing that hiring sales people is a
costly revenue investment made by companies, Lee developed the tools in The Revenue Accelerator™ to reduce sales ramp-up time and increase selling proficiency.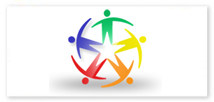 The Organization360 is a compelling and affordable organization assessment solution driven by research to unlock an organization's success code and provided insight to make lasting performance improvements through people. We provide the world with

research-driven

organization assessment solutions to improve profit performance through people. Our technology solutions are high quality, affordable and easy to use. These tools are accessible to other firms and practitioners who want to grow their business and increase profitability.




---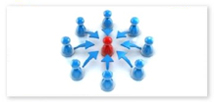 Online 360 Degrees Feedback - in

human resources

, a 360-degree feedback, also known as multi-rater feedback, is feedback that comes from all around an employee. "360" refers to the

360 degrees

in a circle, with an individual figuratively in the center of the circle. Feedback is provided by subordinates, peers, and supervisors. It also includes a self-assessment and, in some cases, feedback from external sources such as customers and suppliers or other interested stakeholders. It may be contrasted with "upward feedback," where managers are given feedback by their direct reports, or a "traditional

performance appraisal

," where the employees are most often reviewed only by their managers. The results from 360-degree feedback are often used by the person receiving the feedback to plan

training

and development.



Business Plan Pro is the fastest, easiest way to create a business plan. It is used by over 50% of Fortune 500 companies, trusted by over 1 million companies, and employed as a teaching tool in over 1,000 universities. Business Plan Pro provides step-by-step guidance, easy financial forecasting, and foolproof error-checking. The software also includes more sample plans than any other offering and profiles and market research for over 9,000 industries. Business Plan Pro matches the format preferred by banks, investors, and SBA lenders and includes functions such as an easy export to Word, Excel and PDF, "Pitch Deck" PowerPoint templates, and video instructions for financials and other critical topics.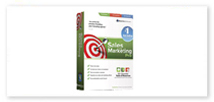 Sales and Marketing Pro "Simplifies the process of building your marketing agenda." The software has all the tools needed to take any business to the next level. Great marketing is more than killer ideas. It's putting the best message in front of the right person at the right time. And it's easier than you think. Get yourself organized, create a plan for action, and start turning your ideas into great results. Sales and Marketing Pro includes everything you need to get more customers. It helps you define your ideal customer, identify your remarkable difference, and develop your message. Find your future customers, retain loyal customers, plan concrete marketing activities and better understand your numbers with Sales and Marketing Pro.



ManagePro management software takes everything work throws at you, your projects, time commitments, your people's needs and requests, your information… and neatly organizes it in one easy-to-use program. ManagePro and its web based counterpoint, MProLite, represent a complete suite of management tools for the entire organization or a single manager. Tasks and projects, Gantt charts for project planning, resource allocation, time cards, document management, dashboards, scorecards, analytics… it's all there - use as little or as much as you want. ManagePro represents a significant alternative to managing by email, task management, project management tools… and meetings. It doesn't limit you to a basic to-do list format like Basecamp, nor does it overwhelm you with complexity like MS Project. ManagePro helps you effectively save time and money by managing your Outcomes and Deliverables, as opposed to your to-do list and calendar. ManagePro is project manager software that helps you manage it all with less effort, all while leveraging information in a manner that results in a much more coordinated process for you, your team, your vendors… your customers.




Training – is the acquisition of knowledge, skills and competencies as a result of the teaching of skills and knowledge that relates to specific useful competencies i.e., Getting Organized, Time Management, Sales and Leadership Training and others!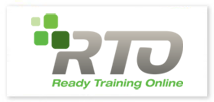 RTO
offers several options to implement a more efficient, consistent and cost effective way to train. Our services range from an "a la carte" menu of general modules available through our content library, to a more extensive solution such as a customized Career Progression Program designed to meet all of your specific training needs. The RTO team has many years of combined experience that will accommodate just about any training challenge. Our in house custom production program is available for your unique training needs.

FDRP's proprietary set of management tools, educational programs, and certification programs enhances Hospitality Management performance. Our solution suite works together seamlessly to:
• Increase profits and reduce operational costs,
• Manage staff and goods more effectively,
• Enhance customer satisfaction.
Additionally, FDRP is the only such organization to bear the endorsements of both the American Culinary Federation and the International Sommelier Guild, plus have a reciprocity agreement with the Canadian Government.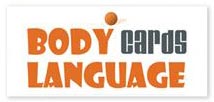 The Body Language Cards were created by experts in the non-verbal communication field as a training tool to help learn, recognize and retain the most common universal body language gestures using flash card methodology which enables the proficient use of visual memory based insight in order to learn and teach the secrets of non-verbal communication and body language .

Body Language Cards is the easiest and most effective way to learn the secrets of body language and to know what others really think and feel with only 56 flash cards.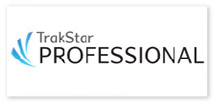 Employees are your organization's most valuable assets. Our mission is to help organizations improve the conversation between management and employees about workplace goals and expectations. TrakStar Professional ® is the most powerful and easy-to-use Performance Management System for your business. Everything you need in an employee performance appraisal system is included at a very reasonable cost. We provide a robust solution that offers value unmatched in the industry. Today a growing number of companies are turning to innovative technologies to help improve the performance management process. TrakStar Professional helps your organization: • Communicate expectations •Coach and Develop employees • Provide regular feedback • Manage and motivate your team • Align your team to organizational objectives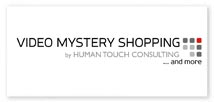 See what your customers see.

Video Mystery Shopping by Human Touch Consulting is the most accurate and objective way to see how well all aspects of your business come together and what customers experience when they visit your company.

Whatever your game plan is you need to see how well it is executed and have a credible, "no doubt" way to show your organization what it looks like from the customer perspective, identify issues and behaviors that help you execute even better.

The Video Mystery Shops and Performance Report with Actionable Recommendations for every management level focus on opportunities to improve the performance and turn customer service into increased sales and customer loyalty.


Coaching
refers to the activity of a coach in developing the abilities of a coachee. Coaching tends to focus on an existing problem (from which to move away) or a specific outcome that the individual wishes to achieve (move towards). In both cases, the coach aims to stimulate the coachee to uncover innate knowledge so they can achieve sustainable results!